HELP YOUR CHILD
BECOME A BETTER LEARNER
ONE DAY WORKSHOP FOR PARENTS AND CAREGIVERS
Bridging the Gap Between Lessons and Life
For over a decade, Jon Martinez has been actively involved in helping transform the lives of children both locally and internationally. Being the parent of a child with special needs, as well as an experienced ABM practitioner, allows him to bring a unique perspective into his workshop. He has first-hand experience on how to incorporate ABM lessons and principles into the "real-life" and is excited to share this knowledge with you.
He has noticed over the years that some parents find it challenging to bridge the gap between lessons and life. They may wonder: "How can I help my child get the most out of his/her ABM lessons?" "How do I translate their new learning into their daily life?" "What can I do at home to help my child progress further?"
In this workshop, Jon educates parents and caregivers about the learning process and assists them in creating an environment at home that will help their child improve faster and with greater ease. The workshop includes NeuroMovement® lessons, group discussion, lectures, and demonstrations. Watch the trailer below and click on the "BUY NOW" button to purchase!
AVAILABLE NOW — VIMEO ON DEMAND
"I feel re-energized and excited to try all these new things out with my sister. I learned so much!"
Emily
"Seeing the lesson between Jon and Gavin made the biggest impact on me. It was very emotional and moving to see them working together and watching Gavin get to a standing position on his own! I feel inspired, excited, and motivated to try these new things with my nephew."
Mary
"The amount of information I learned at Jon's workshop is invaluable. A lot of new ideas, fresh perspectives, and new ways of thinking. I thought I understood what Natalie was doing and feeling at ABM lessons by watching and listening to the practitioner. I really didn't fully understand until I did the lessons at the workshop myself."
Erin
"The workshop was eye-opening and enlightening. Jon has a great gift of explaining ABM and showing parents and caregivers how easy this can be!"
Erica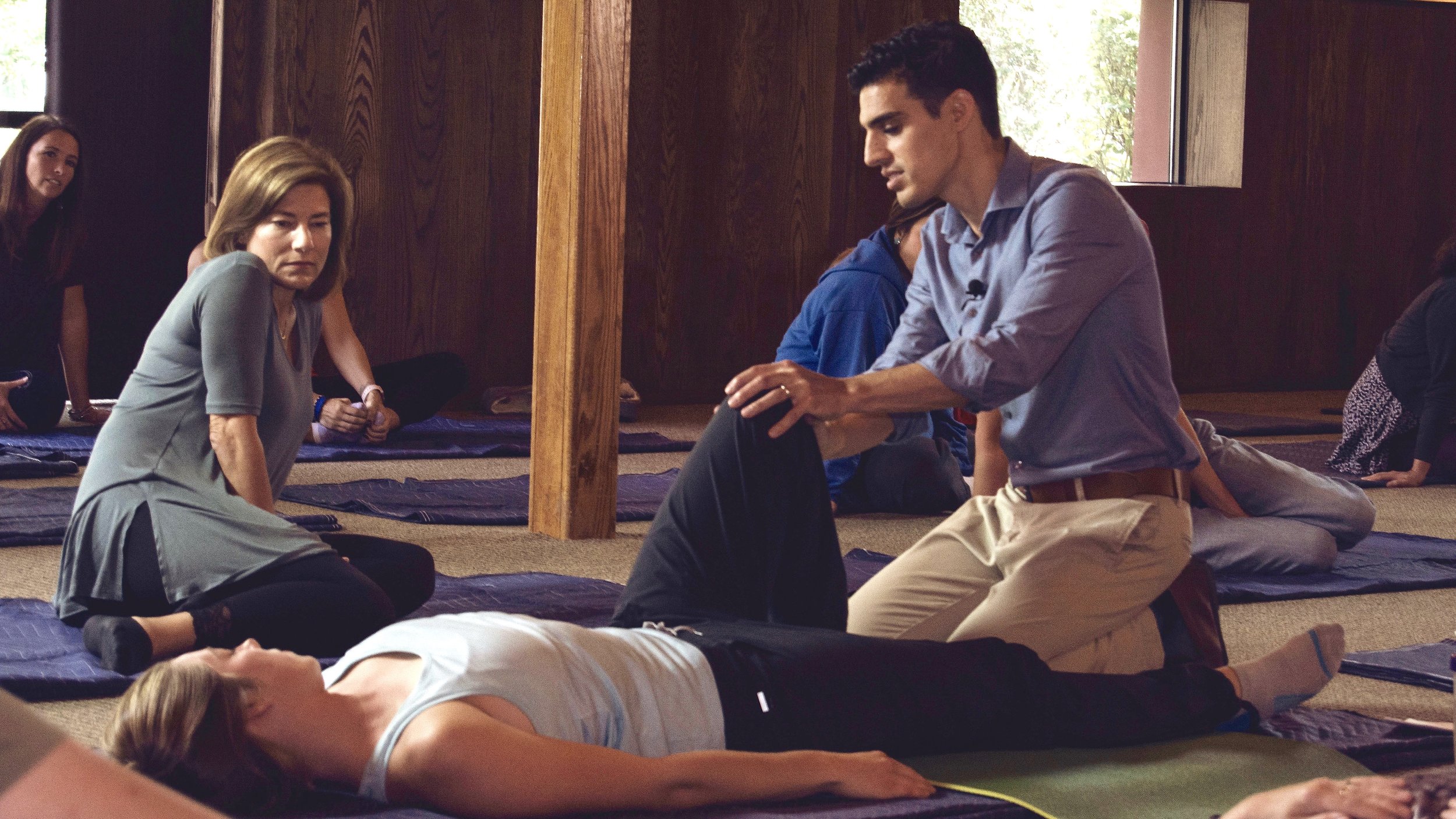 • WELCOME TO POSSIBILITIES
• MOVEMENT LESSON 1
• LEARN YOUR CHILD TO TEACH THEM
• WORKING WITH A CHILD
• BRIDGING THE GAP BETWEEN LESSONS AND LIFE
• MOVEMENT LESSON 2
• THE 3-WAY DYNAMIC & HOW TO MAXIMIZE POTENTIAL
IMPROVE THE WAY
YOU MOVE, THINK & FEEL
MOVEMENT MATTERS LESSON SERIES
Six 30-40 Minute Movement Lessons
Join Jon Martinez, an internationally known ABM practitioner, as he guides you through his lesson series designed to upgrade the way you move, think, and feel. The lessons consist of unique movement sequences that expand the brain's ability to learn new skills and discover new possibilities. Anyone can participate in the lessons as they are safe, gentle, and easy to do. Each lesson builds on the next and will progressively help you fine-tune your performance in any art, sport, dance, or fitness endeavor.
As you move through the program you will find that the quality with which you move improves. You may feel stronger, more flexible, and notice positive shifts in your overall well-being. Other benefits include alleviation of aches and pains, renewed energy and vitality, and better breathing and posture. Take advantage of your brain's ability to learn and grow by participating in the Movement Matters Lesson Series. Watch the trailer below and click on the "BUY NOW" button to purchase!
AVAILABLE NOW — VIMEO ON DEMAND